In addition to Lip Print Readings, we offer other equally fun readings.....
Rubick's Cube Readings

Your guests will mix up a Rubick's Cube and ask a question. Michael will analyze the color patterns and provide an insightful reading that can address the present, as well as the future. This is a really fun strolling reading.
Gypsy Flapper Fortunes
In the 1920's a popular past time was a game that used six wooden blocks to tell fortunes. I found one of these games at an antique store and since then have been using them to entertain guests of all ages.
Zoltar Arcade Fortune Telling
Remember those old arcade Zoltar fortune telling machines? These readings will definitely create a buzz with your guests, especially since they receive an amazingly accurate fortune telling ticket as a souvenir.
Dice Readings
Colored dice can answer any question about the future your guests may ask. This type of reading is especially effective with small groups since everyone can participate at the same time.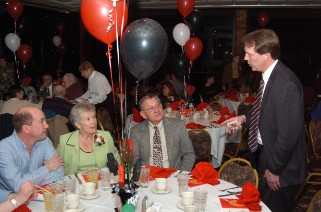 Lip print readings can also be performed table to table.